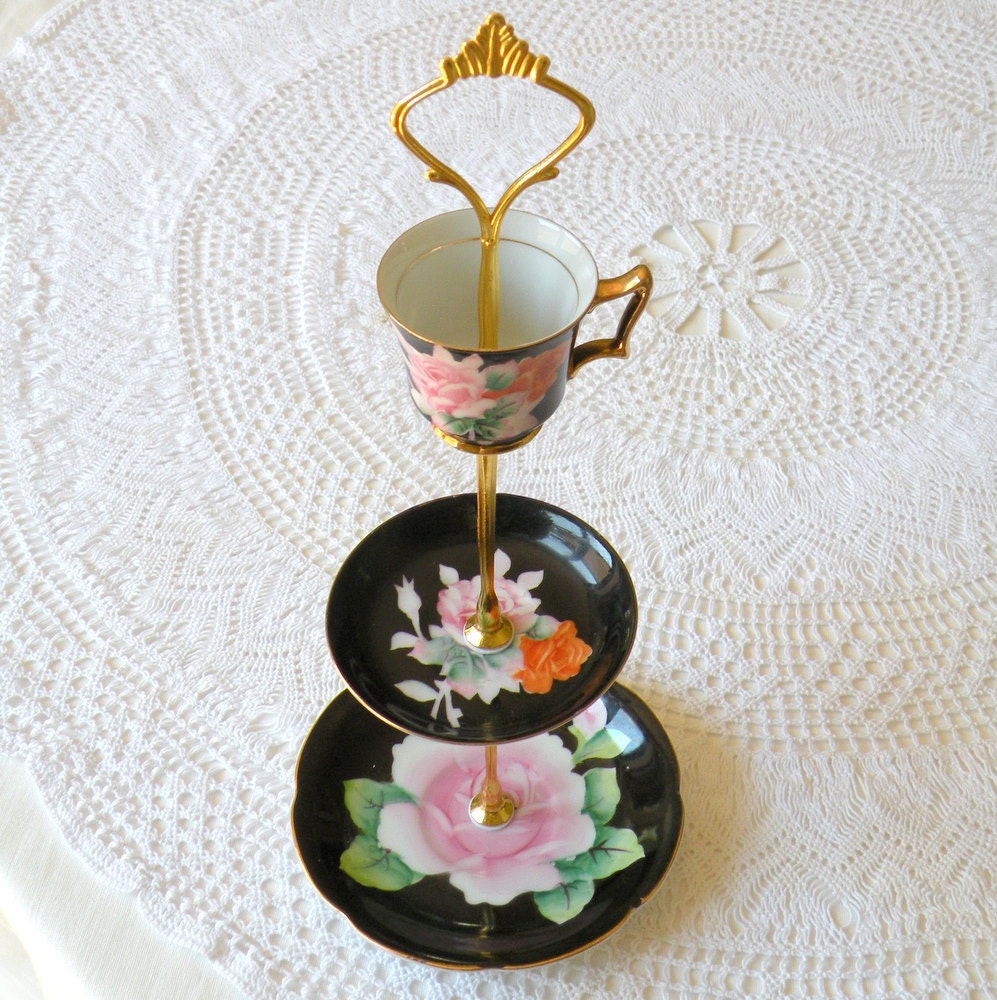 I spotted this beautiful jewellery stands from High Tea for Alice on Etsy.
I think they would still be great for a high tea stand as you could place
long thin biscuits in the tea cup. Her entire collection is gorgeous.
Hard part is choosing just one.
I know this post is not actually posted on Tuesday.
I ran out of time during
the day. Sorry.
(Photos: High Tea for Alice)